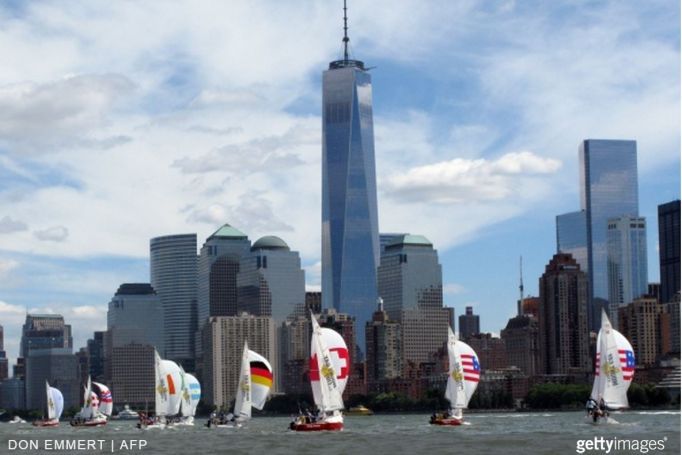 Three New Casinos Approved in New York
The New York Gaming Facility Location Board approved three new casinos on Dec. 17.
New York Governor Andrew Cuomo announced on Wednesday the New York Gaming Facility Location Board's approval of three new casino developments, a little more than one year after the state's residents voted for casino expansion.
According to Reuters, Governor Cuomo was pushing for approval believing the new casinos would benefit the economy and help keep New York City residents in the state instead of choosing nearby alternatives in New Jersey, Pennsylvania, and Connecticut.
Prior to the board's decision, Governor Cuomo announced, "We want to use the upstate casinos as a magnate to draw people from New York City upstate. We are trying to drive the upstate economy."
The board selected the Montreign Resort and Casino, the Lago Resort Casino, and the Rivers Casino and Resort from the 16 applications to build the casino developments worth a combined $1.4 billion.
The Montreign Resort and Casino plans to build a $630 million 18-story gaming resort resort in the Catskills. The casino forecasting that in 2019 it will generate $301.6 million in gaming revenues, resulting in $103.4 million in gaming tax revenues for the state.
The Lago Resort Casino's plans include a $425 million 94,000 square foot gaming resort in Tyre. The casino operator predicts that in 2019 it will generate $282 million in gaming revenues with $80 million in gaming taxes being added to the state's coffers.
The Rivers Casino and Resort plans to build a $300.1 million resort estimating that in 2019 it should realize $222.5 million in gaming revenues and $82.1 million in gaming state tax revenues.
While the impact on casino operators in neighboring states isn't know, we can predict that this will result in a declining customer base for most of them.
Casinos in Atlantic City, New Jersey had a rough 2014 with four of the twelve casinos closing its doors. Many blame the increased competition from neighboring states as the primary reason to the decline of gaming in New Jersey, so one could believe that the plans for three new casinos in New York will only add to the remaining New Jersey casino's problems.