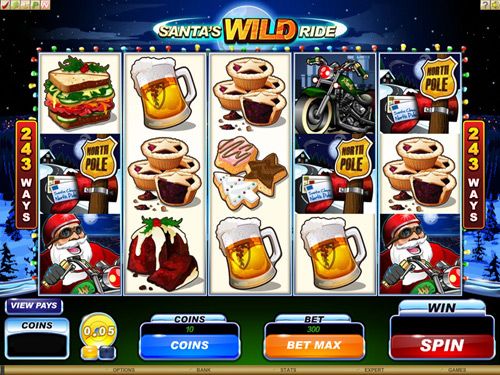 Microgaming Christmas Events to Pay Over $130,000
Three super events are hitting Christmas calendar as never before: discover how to play the Monthly Monster, the Deck the Halls and jump on Santa's Wild Ride!
With a new Santa-themed slot, a $100K multiplayer tournament and the $30K Monthly Monster event overlapping in the calendar, December is indeed the best time of the year for having an account at one of Microgaming online casinos.
Right while we were busy tearing November's page off our calendars, Microgaming chose to open the new month launching the Deck the Halls, an enormous multiplayer slots tournament that is considered being one of the biggest hits of the festive season.
"December is an exciting month for our operators on the multi-player platform," said Microgaming spokesperson James Ford. "We're embracing the holiday season to the fullest with a new game and a gigantic network tournament."
Coming with a gigantic $100,000 prize pool and a $15,000 first prize for its $25 Main Event started on December 1st, the Deck the Halls is indeed one of the challenges every slot player should consider joining, as it promises numbers that are not often seen in such low buy in events.
Right before Christmas, on December 23rd, Microgaming will also then open the doors of its Monthly Monster, a $30K recurring event that this time will headline one of the newest slots games of the platform: Santa's Wild Ride.
As there is no Christmas without a good ho-ho-hooing, Microgaming's newest addition to its video slot collection is a 5-reel one with a standard 243 ways to spin and win, all devoted to our beloved chubby white-bearded Santa and his wonderful Christmas spirit.
Santa's Wild Ride features symbols as a scatter that launches 25 free spins if found three or more times on the slot pay lines, a Free Gift Bonus that can make the return of a bet to become up to 10 times the initial wager and a special Santa's Wild Ride that activates a random multiplier for enjoying winnings well beyond the official payout.
To get the chance of participating to these incredible promos and events, join one of the Microgaming-powered casino you find here on CasinoSmash pages.