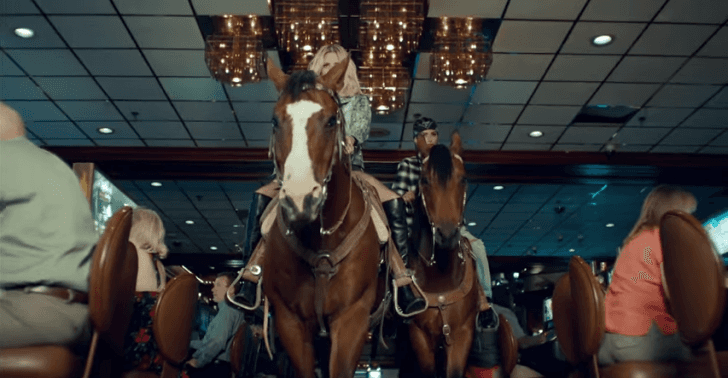 [VIDEO] Watch Ellie Goulding Ride A Horse Inside a Casino in Vegas
Head to Las Vegas with Ellie Goulding's latest video "In My Mind" and see how is to ride a horse in a casino!
Although the good old saying "What happens in Vegas stays in Vegas" suggests that you can do pretty much anything while in Sin City, there's still a good number of things that are going to be off limits for you…unless you have enough money to afford them.
Need any examples? Unless you are rich enough to cover pretty much the whole city with (very) generous tips, you are probably not going to have an "Hangover" kind of weekend without spending a fair amount of time in jail.
And yeah, you guessed right - keeping a lion in your penthouse is also not going to be as easy as the guys made it look like in the movie. I am not saying that you can't do all that (it's Las Vegas, right?), I am just warning you that it's going to cost you a lot of money.
Need more? Unless you are one of the most popular artists on the planet right now (like it or not, this is a fact), you have long blonde hair, and you can pay hell of a lot of money - you are probably not going to ride a horse in a casino.
You can't, but Ellie Goulding can. And Ellie Goulding - did that. Check out how the singer rides a horse in a casino in Vegas in her new video for "On My Mind". The song is not-too-bad, and the video (produced by Max Martin and directed by Emil NAva) is actually pretty good!