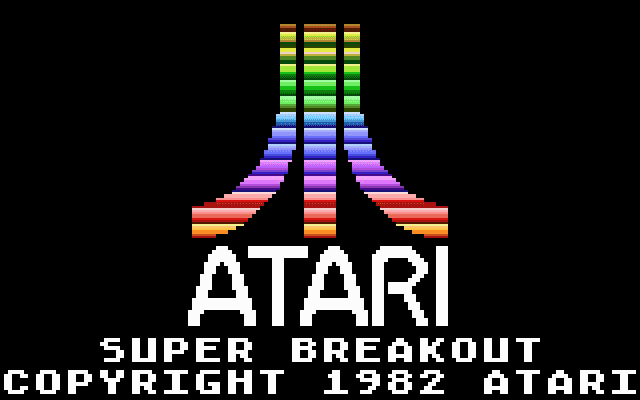 Atari Launches an Online Casino. And It's a Very Bad Idea
Although I have loved Atari and I do not regret the hours I have spent on some really epic Breakout games, I don't really like this move.
Atari, the video game entertainment publisher that kept many of us glued to our old Tv screens to play memorable titles as Asteroids, Star Raiders and Pong seeks to redefine itself by jumping on social gaming and online gambling.
One week after the launch of a brand new platform dedicated to social gaming, and exactly eleven years after the launch of the not-too-successful Atari Jaguar, the once iconic video games publishing house unveiled the imminent launch of its very own online casino.
After what is announced to be a short beta-testing phase, the new Atari Casino - which was developed in partnership with PariPlay - is set to offer a large number of games ranging from casino classics to "Atari classics" as Breakout Centipede, Asteroids or Pong for real money.
"With Atari Casino, we have taken our beloved brands and created a new and innovative way for our fans to experience our classic games," Atari CEO Fred Chesnais said.
"The real-money gaming market is growing rapidly and we believe our joint venture with Pariplay will help position Atari Casino for success by leveraging Pariplay's expertise and back-end infrastructure in a real-money environment while we bring the Atari community to the table."
Should you play at Atari Casino?
Although I have loved Atari and I do not regret the hours I put on some really epic Pong games, I don't really like this move.
When the company's CEO Chesnais stresses that Atari just dived into the gambling world because "the real-money gaming market is growing rapidly," he openly admits that the only reason behind the launch of a proprietary casino is profit.
And if there is a lesson that history continuously tries to teach to those into gambling, is that profit-driven companies rarely go far enough to survive.
Gambling is about emotions, excitement and passion. Every time a company entered the gambling industry without keeping this in mind - the results have been disastrous.
Look at SEGA, for example. Few years ago they also had a look at the numbers generated by the gambling industry and thought that their brand would be powerful enough to bring people to play (and pay) at their lousy and goofy casino and poker rooms.
Have you ever played a game of slots at Sega's Casino?
Exactly.
Would you play at Atari's slots just because you used to like Pong?
That's exactly what I thought.
Eleven years after the launch of the promising yet disastrous Jaguar console, Atari just did it again.
I don't know about you, but from what I have seen of their gambling platform, I think I will stick to my usual BGO Casino and its $3,7m Mega Moolah progressive jackpot.
They didn't make me happy with Pong, that's true. But have the feeling that the three-million jackpot available right now may be enough to buy myself an old Atari and play Pong again…