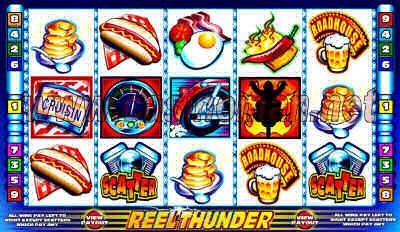 All Slots Casino Bets on Mobile with Reel Thunder
As the mobile market grows, Microgaming and All Slots Casino decided to rethink their slots games and make the more "thumb friendly". Meet Reel Thunder.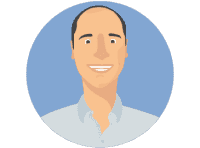 As the mobile gaming market keeps showing some very solid numbers, Microgaming's All Slots Casino decided to surprise its players with Reel Thunder, a brand new online slots game that promises to bring a state-of-the-art graphics and a fun gaming experience right to the screens of iOS and Android powered devices.
"We are sure that Reel Thunder will set the standard for excellence in playability" stated Player Affairs VP David Brickman in a note sent to the press for presenting the new online slot highlighting also some of the innovative features Reel Thunder is coming with.
Because fun, bonuses and high payouts aside, the game promises to be the one opening to a small revolution in the realm of
Microgaming mobile casinos. "This game is among the first from Microgaming with enhanced controls that allow for more natural use of the player's thumbs," went on Brickman explaining how this will allow players to enjoy it on their mobile devices more than ever before.
And it takes only to load the game on a mobile device to fully understand David Brickman's words – as Reel Thunder controls appear right where they should have always been: under your thumbs. With the Spin and Bet buttons moved to the side of the spinning reels and the button for sizing your bets turned into a comfy scrollable wheel, the game suddenly feel much faster and less clumsy than most of other slots out there.
Innovation aside, the 5-reel and 9 pay lines slot has been tailored for pleasing roadhouse experience lovers and filled with elements as the sound of loud and powerful engines and any kind of roadhouse food icons. As one would expect from a top-level online slots game as this one, Reel Thunder comes also with a full set of wild, scatter symbol and bonus rounds built specifically for true hi-speed lovers.
The game is available in two different versions (Download and Instant Play) and is compatible with most of the mobile devices in the market as it fully supports iPhone, iPod Touch, iPad, Android and also Blackberry newest operating system.
More Guides About Mobile Casinos: