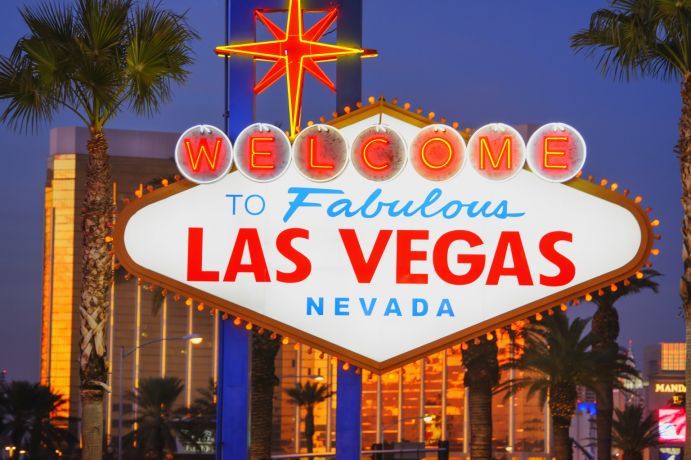 Exclusive: A Review of Vegas' Casino Revenues in 2016
Despite the flashy lights and extravagant displays on the Vegas Strip, the gambling industry in Nevada experienced a rough few years in terms of revenue.
Image Credit: Huffington Post
In spite of collecting a whopping $24.6 billion in total, which is $21 billion more than in 2010, the Nevada's casino industry lost a total of $662 million in the fiscal year of 2015. Moreover, statewide gambling continued this downward trend at the start of 2016.
May 2016's statewide revenues were 4% lower than in May 2015, demonstrating a troubling pattern for Vegas casinos. Deutsche Bank analyst Carlo Santarelli told CNBC in June that year that this trend had to do with a combination of lower slot handle, the volume of slot games being played, and a decline in overall casino game popularity.
Slot handle on the Strip was down 8.2% while table drop fell 24.3% (down 20.2%, excl. baccarat).
It's tough to believe that one America's most popular domestic and international tourist destinations is losing popularity. While Santarelli's statement along with the financial stats seem to justify this claim, the reasons behind the drop in revenue and game handle is somewhat more complicated.
In , a Senior Research Analyst at the Nevada Gaming Commission, the reason behind this phenomenon has little to do with the general popularity of casinos and rather the cannibalization of casino game activities by newly added services such as live shows, bars and restaurants.
"More people are coming to Vegas, but they're spending differently. Basically, gaming (revenue) hasn't quite caught up and non-gaming is leading."
Lawton also predicted that the industry's losses in casino game revenue is progressively decreasing. He told CNN that he was optimistic that by the end of 2016 the state's casino revenues will be out of the red.
He was not entirely wrong.
The industry revenues began picking up again in September 2016, and experts reported to the Las Vegas Sun that it was up by nearly 4% from the same month the year before. Furthermore, the second half of 2016 showed an average increase of 4.10% gain in game winnings with the Las Vegas Strip outperforming the entire state with a 4.6% increase.
Whether fans have rediscovered their love for casino games orcasinos' efforts to draw in more players and revolutionize the industry are yielding results, 2017 is already looking like a promising year for the Nevada casino industry.