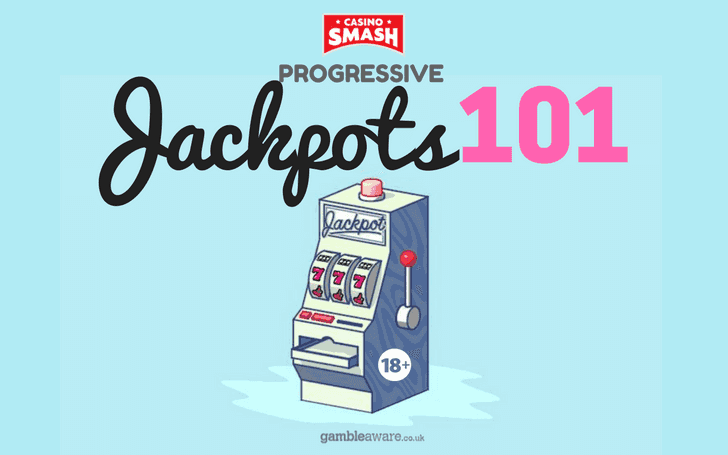 Progressive Jackpots 101: The Secret to Winning Slots
Find out how to win progressive jackpots on slots that are designed to distract, disorient and confuse players into making reckless bets. Start leaving the floor a winner with these expert tips.
Amongst online slots players, games with progressive jackpots are regarded as the very best games around and are the ones that are played most. The reason? Because they have the highest potential payouts of all casino games.
Progressive jackpots come in many forms, from simple classic slots through to complex and exciting online slots, and are found at all top level online casinos.
But what exactly are progressive jackpots, and how can they be won? You'll find out the answers to these questions, as well as much more, in the article below.
What Are Progressive Jackpots?
Progressive jackpot slots are the casino games you want to play if you're looking for the biggest jackpots around, as they often build up to millions if not tens of millions in cash.
They work the same way other slots do with just one big difference: instead of having a set jackpot amount, the jackpot keeps on rising the more the slot is played. At some point, a lucky player will then win the prize, and the jackpot will then reset to its minimum amount, which is often still close to a million.

The fact that the jackpot resets once it has been won leads to one important point: you should try to play the slots with the biggest jackpots as soon as you see that the amount is sky high. You should make sure to jump on the opportunity before another lucky player cashes out on what could have been your grand prize.
What Are the Chances of Winning a Progressive Jackpot?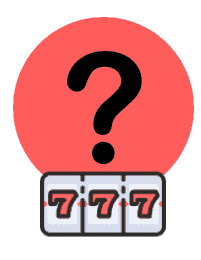 There's no sugar-coating it: the chances of winning a progressive jackpotare not as high as winning a fixed one.
But why?
This is because of something called Hit Frequency, which is related to how often a winning combination is given out by a machine and the higher the jackpot potential, the lower this value usually is.
People do still win them though, and on average a slot's progressive jackpot is won around once every three to six months.
"Whether the jackpot is €100,000 or €10,000,000, your spin is still just as likely to take down the top prize."
It is important to say this though: the chances of winning the jackpot remains the same regardless of how large it is. So, whether the jackpot is €100,000 or €10,000,000, your spin is still just as likely to take down the top prize.
Those who believe that it's easier to win a jackpot when it's larger are using something called the Gambler's Fallacy, which wrongly assumes that something is more likely to happen if it hasn't happened recently.
Which Progressive Slots Are Most Popular?
As you might expect, there are many different progressive slots out there, created by some of the online casino industry's top game developers.
Some are better than others though, and therefore attract more players, thus meaning that the jackpots tend to reach even bigger heights. If you're wondering what games have the best progressive jackpots you can check out the quick list below.
Massive 7-Figure Progressive Pot on Mega Moolah

This is the number one progressive jackpot slot in the world, and the reason for this is simple: it consistently pays out the highest jackpots. In fact, the most it has ever paid out is a record-breaking €17,879,645, which was won by a player in the UK.
It's not just big prizes it offers though; it's a great slot with many fun features, as you'd expect from a slot created by Microgaming. Want to test it out? Click on the link below to play for free.
Win a Heavenly Progressive Jackpot Playing Hall of Gods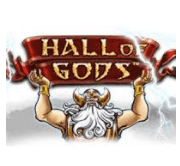 This is a progressive slot from NetEnt and it offers an average top prize of nearly €5.5m. With a mythical Nordic theme, it offers loads of fun to all players, and is most popular with those from Sweden and Norway.
This game is just one of a pretty big niche of Nordic mythology slots, so if you get bored of playing this one there are plenty of other similar options you can find at any of these online casinos.
Any Marvel Slot Can Get You a Massive Pot!
There are several slots featuring Marvel superheroes, and many of them are connected to the same progressive jackpot. The average win isn't massive, around €650K, however the sheer scope of different machines makes it attractive. Some of these great slots include Iron Man, Incredible Hulk and Blade.
Beach Life Can Land You Luxury Life With Millions in the Pot!
Beach Life is a progressive slot from Playtech, one of the biggest names in the industry. It offers a jackpot that's worth, on average, over €2,000,000, as well as a number of fun bonuses and features. Its graphics may not be as detailed as some other progressive slots, but it's still certainly one of the best.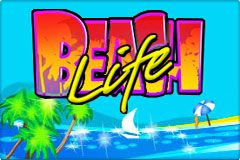 Mega Fortune Dreams: A Dream Jackpot

This is another progressive slot from NetEnt, with an average prize amount of €3.7 million. Winning it is achieved by activating the bonus game, however even if you don't win the grand prize, you're still likely to enjoy playing this great slot from one of the world's biggest slot manufacturers.
Of course, there are many other progressive jackpots out there, each offering average prizes of varying amounts. It makes sense to monitor as many of them as possible, which can easily be done on your online casino's Jackpots section (if it has one), so that you can always know which games have the most worthwhile pots to chase after.
Slots with Multiple Progressive Jackpots

This is where progressive jackpots can sometimes get slightly confusing, as some progressive slots offer more than one jackpot for players to win.
How does that work?
For example, Mega Moolah has four different jackpots that could be won, so even if you gain entry into the progressive jackpot bonus round, you're not guaranteed to win the top prize.
So, before you start playing at a progressive slot, you should look at the pay table and understand how each of the jackpots works. By doing so, you'll be best prepared for going after your main target, which is a slot's top progressive jackpot.
How to Win Progressive Slot Jackpots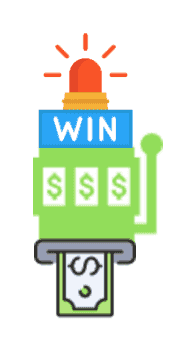 There are a couple of things that you can do to improve your chances of winning a progressive jackpot, and the first one is this: consider going against the standard advice and play with maximum number of lines the slot has.
This is only suggested when the progressive jackpot is only open to those who are playing the maximum number of lines. If it isn't, choose the lowest number possible to prolong your bankroll until a maximum of 2-3 hours have passed before moving on.
Then it's time to go!
The other thing to do is check if the machine demands that you place maximum bets to be eligible for the jackpot, as it is often the case that only those betting the maximum can win.
If you are not betting the most amount possible when the progressive jackpot demands it, it usually means that your maximum prize will instead be a set jackpot amount so make sure you are aware of the conditions to win the jackpot you are coveting.
When it comes to the details on the best online casinos for slot games as well as how to play them, the following guide covers everything you need to know if you are playing to win!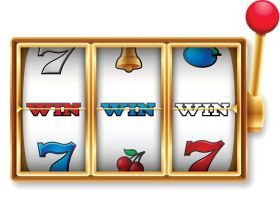 Making a Withdrawal After Winning a Progressive Jackpot

One thing that many people don't consider is the withdrawal process after they've won big money on a progressive jackpot. This might be because they don't expect to win the prize, or it could simply be because they don't understand the mechanics behind withdrawals all that well.
So, how do you cash out once you win?
The important thing to remember here is this though: some online casinos have a limit on the amount that can be withdrawn in a single day, week or month. So, if you play at a site with low withdrawal limits, you could be fed your jackpot win in drips for years to come.
Of course, if you do win a progressive jackpot, you probably aren't going to be able to withdraw in the usual manner, but will instead have to contact the site directly and discuss your withdrawal with a member of their team. Payment methods should also be considered, so be sure to check the T&C's of your chosen casino before you dive into playing.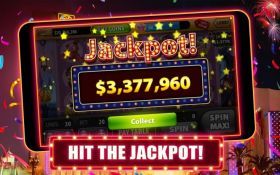 So You Won A Lot Of Money, Now What?
There are lots of different reasons why we choose an online casino. One of the most important is how fast it pays out if you win big. We look at a full list of fast payout casinos.
Read More
Now That You Get Progressive Jackpots, It's Time to Play
So, there you have it: pretty much everything you need to know about progressive jackpots, all on one page. Perhaps the most important point of all to remember is this though: there are many progressive jackpots out there, and you should keep an eye on them all.
By doing so, you can always be sure that you're playing the one with the highest potential prize. Other than that, make sure you have fun while playing. After all, that is the main objective of playing, right?
Below are some of the best casino rooms to play progressives in thanks to plenty of excellent options and some massive bonuses if you sign up through this page. Enjoy!
TOPLIST