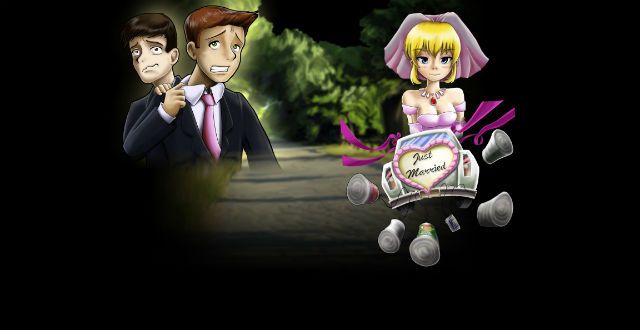 9 Online Casino Games To Win Big This Weekend [Reviews Included]
We delve into the world of casino slots games, offering our thoughts in another set of online casino games reviews to help you choose the right experience for you.
There are lots of new casino games appearing on the top sites all the time. These range from games you really have to put time into in order to get good at, right through to those quick-draw games where it's all down to chance, and you can get involved quickly. What's best? Here, we do some online casino games reviews, to help you make up your mind which you want to play.
Mega Moolah
Created in 2009 by gaming house Microgaming, Mega Moolah is based around an African wildlife concept, with lions mixing it with all the other animals you'd expect to see on a nature program.
With five reels, three rows and 25 possible pay lines, Mega Moolah plays like a traditional slot, only with animal pictures replacing the usual fruit. Mega Moolah's own website says that a man called Jonathan won £13,213,838.68 playing off a 25p bet recently - so that progressive jackpot gets higher and higher the more skill you play with!
The game is available through Mr. Green Casino.
Bridezilla
Another Microgaming game, Bridezilla focuses on those women who turn into something quite different and difficult as they get ready to get married. Maybe it's the stress of the wedding, maybe it's the fiance... who knows. All we know is that when you hear wedding bells on Bridezilla, that means you've won money!
This fun and amusing game is available on Betway Casino.
Gonzo's Quest
Gonzo's Quest, which opens with a flashy intro not dissimilar to Pirates of the Caribbean, follows the adventures of Gonzalo Pizarro, in search of the mythical city of El Dorado, and the vgold contained within. Five reels, three rows and 20 paylines keep you interested, while the big wins come if you know how to handle an Avalanche reel and if you go Free Fall at the right times. Wild symbols bring extra spins.
Gonzo's Quest is on Casino Room.
Immortal Romance
Immortal Romance is a game that, as per its title, lives on as a mobile app after beginning as a casino slots game online, where it still thrives due to its constantly varied gameplay. The first thing you notice when you play Immortal romance is the sheer detail of the graphics; this is no thrown-together game, containing plenty of eye-candy.
The concept behind the game is four young people caught up in a mystical, ghostly place where they need to discover the clues in order to be safe. With bonuses of 10, 15 and 20 free spins for various combinations, there are certainly enough perks to keep you returning to this game.
Check out Immortal Romance at BGO Casino.
Monty Python's Spamalot
Whether you chuckled at Brian's being mistaken for the Messiah, or the incompetence of The Knights that Say "Ni", or you just enjoy a bit of vintage British comedy from one of the funniest combos ever brought together, Monty Python's Spamalot is a stage production with something for every Python fan.
The Spamalot casino slots game is based heavily on the hit musical, and has plenty of laugh-out-loud sequences to keep you spitting the tea out on your desk while playing. Made by games masters Playtech, all the classic characters are there, most notably bonus-earners like King Arthur and The Lady in the Lake. Paddy Power Casino has this game.
Jack & the Beanstalk
If you feel like you've swapped your cow for some beans, you need a new challenge, one which doesn't cost you your family's only source of income. It's easy to play, with bright, colourful cartoon graphics that attract more than just slot game geeks. There is also up to €350 free on your first three deposits! This game is hosted by Paddy Power Casino.
Starburst
Wow. Starburst, a bit like the candies of the same name, is a dazzling, technicolor experience with all the subtlety of an LA Teenager's prom dress. It looks, visually, reminiscent of games like Tetris and Candy Crush, with its spinning colored shapes, and rewards for combinations that can unlock big wins.
The music is a little repetitive, as is the sound effect when you win something, but this is a game for people who like an assault to the senses, so bring sunglasses and you'll be okay. Also available as a mobile version, Starburst is at Mr. Green Casino.
South Park
"You will respect my authoritaaay!" Cartman screams when he wants attention in the classic, scandalous cartoon series South Park. Taking control of the aforementioned anarchic kid, you go through bonus set-pieces where you have to disband a hippie commune, and find amusing ways to kill Kenny, among other plotlines from the series. If you love South Park, you'll love the game, which can be found on Casino Room.
Beach Life
Life's a beach, huh? Well, it is with Beach Life, a game that lets you carry out your Baywatch fantasies... um, almost all of them, anyway. Five reels, 20 pay lines and a progressive jackpot that keeps on building if you show the requisite skill, all of these things are factors that will make this game compelling. When you win, the beach seems like the fun, tranquil place you always imagined, and what's more, there's a bonus round where you can unlock hidden treasure.
Beach Life, another Playtech triumph, is available on Betfair Casino
Our recommended online casinos:

Double first deposit up to €350
Get bonus 10 Free Spins
One of the most trusted casinos
No download needed
Not available in your region
Get 100% up to
€100
+ 50 free spins
Huge variety of slots games
99 Free Spins NO DEPOSIT required
€2500 Welcome package
Optimized for mobile

Get
50 SPINS
on 1st deposit + win a share of £1K
TRIPLE your first deposit up to €200
20 free spins to win real money
Trusted casino with excellent payout rates