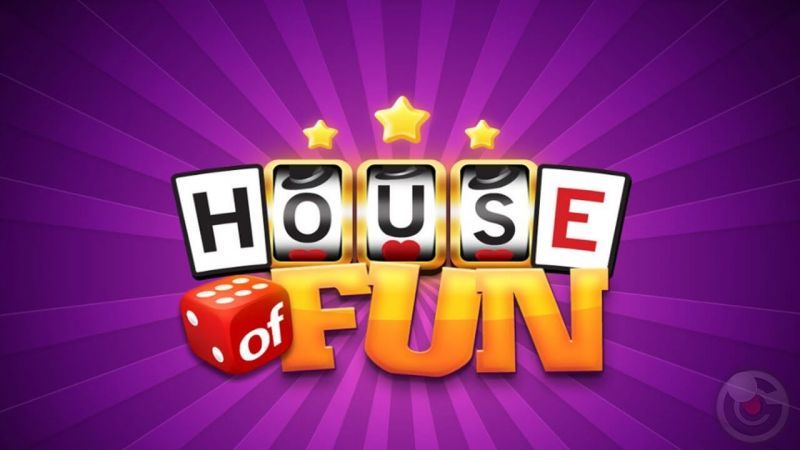 House of Fun Casino Slots: Review, Free Play, Download
We review House of Fun slots, the new haunted-house game from Betsoft that combines well-loved casino slots features with a whole host of interesting new ones. Take a look at our thoughts.
About House of Fun
"Welcome to Casino Online the House of Fun," Madness said over thirty years ago, and this is both madness, and a House of Fun, all in one. The House of Fun slots game, made by gaming house Betsoft, is an involving, modern-feeling experience.
The player begins watching a young couple's car break down on a dark road. Together with their trusty dog, they have no choice but to ask at the haunted house for help. They are directed to the door, and then hear a voice saying, "welcome."
The game, which is in the horror genre, continues in this vein with the jack-in-the-box opening and revealing the House of Fun slot machine itself. It is a five-reel, 30-line game, with plenty of variation to keep you interested throughout.
Although the adventure that the game follows is meant to entail what the film industry often calls "mild peril," this is not something you need to worry about. The House of Fun casino game is well-animated, but it's all very tame, PG-rated stuff, designed more to entertain than anything else.
The symbols are all things that the characters can find in the house as part of their adventure, which draws inspiration from stories like Lewis Carroll's "Alice in Wonderland". There's the Cheshire Cat, a big grin on his face, there's a candlestick, a caretaker who gives the visitors strange looks, and plenty of other symbols from around the haunted mansion.
Given the setting, and the visual look of the scared human characters, followed by a brown dog, it's fairly obvious that the game is also a licensing agreement away from being a Scooby-Doo game, and indeed you wonder if maybe they made it hoping Hanna-Barbera would give them the rights to the iconic characters.
How Does House Of Fun Work?
As the symbols spin, some combinations cause chain reactions, with the man, woman, and dog standing next to the House of Fun casino slots and letting out a yelp or a cry if anything happens up in the machine. Three mystery boxes, found anywhere on the reels, cause the Jack-in-the-box to spring into action, scaring the living daylights out of any players unaware of the feature, and offering a sharp segue to the next part. You are taken to one of the relatively rare, but no less interesting than on other games, bonus rounds.
If the correct door is clicked-on, the couple can escape the room, and you win a bonus. Although some customer feedback has been negative on account of the relatively low number of bonus rounds compared to some other games, the House of Fun games, on all platforms, are involving and fun to play, and will have you joining in the adventure for far longer than you initially expected, given how graphically exciting and well-programmed it is.
What's The User Experience Like?
Perhaps the reason for the mixed feedback we have seen is not completely due to the game itself, but due to common expectations of slots games. The House of Fun free slots or paid slots game (you can practice for free on the majority of online casinos hosting it) is a smooth, compelling experience. However it is a bit more complex than a traditional slots game, having five reels and, obviously, so many possible combinations.
However, this makes it a game of skill, not just a guessing game. You can place bets on lines and combinations, so that you are in control of what brings wins, as much as the game is. For players who have transitioned from the poker or blackjack table, or from sports betting, this element will appeal far more than the standard "spin-and-win" format of old-fashioned games.
You can play on Facebook, where there is a House of Fun app page, as is common with games; there is also House of Fun slots for Android and iOS, which exactly replicates the experience of playing on your laptop, and is recommended. The download is free, with in-app purchases to follow depending on how far you get in the game, and how much you want to bet.
We recommend, for the full experience, and to compare it to the other great games on offer therein, you access the House of Fun slot machine on Bet365, Unibet, or Mr. Green's excellent casinos. Give it a try, and let us know what you think of this slick new game from Betsoft!
Our recommended online casinos:

Double first deposit up to €350
Get bonus 10 Free Spins
One of the most trusted casinos
No download needed
Not available in your region
Get 100% up to
€100
+ 50 free spins
Huge variety of slots games
99 Free Spins NO DEPOSIT required
€2500 Welcome package
Optimized for mobile

Get
110 SPINS
On your first deposit
TRIPLE your first deposit up to €200
20 free spins to win real money
Trusted casino with excellent payout rates