Bonus Information
Before you even begin your journey on house of fun you can collect an incredible bonus package that will allow you to play slots without paying a cent of your own money! Find out exactly what's in store for you as a first time downloader next.
House of Fun's Welcome Bonus of 1,000 Free Coins
As soon as you download the app, your welcome bonus of 1,000 free coins will be automatically added to your account!
Within seconds you can play for thousands more free coins on the iconic slot, 3 Tigers. Spin the reels at no cost and cash in a small jackpot on this colorful level 1 game. The more you play, the more points you can collect on House of Fun.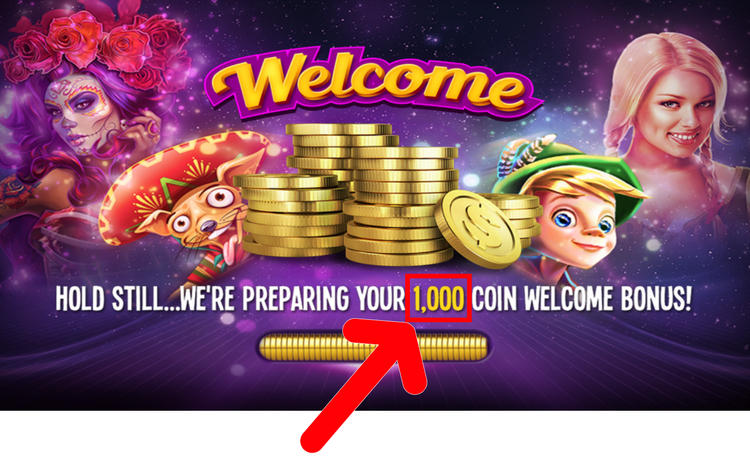 How do the levels on House of Fun work?
It's actually pretty simple, especially if you are already familiar with apps like Slotomania or Huuuge Casino. The way the system works is that all players can play a selected range of slots when they start, and the more you play the more experience points you can collect.
Once you fill your experience bar on the top right corner, you will level up and be able to play a wider range of games for higher jackpots. And if you run out of coins too soon no worries, because there's another coin hack we will tell you next that can land you hundreds more free coins!
The Facebook Coin Hack You Need to Know
When you join House of Fun not only can you claim a 1,000 free coin welcome bonus, but by connect to Facebook you will immediately receive another 1,000 free coins to continue playing your favorite slot and level up!
While you may be concernd about the app posting to your public profile, there is no need to worry! The app only requests permission to view your public profile and will not post anything on your behalf. In fact, the idea is to keep you better informed on new offers and deals.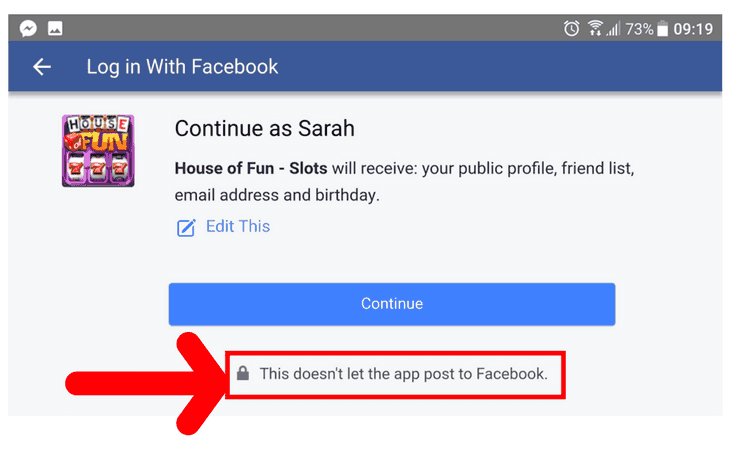 There are other benefits to leveling up and collecting points, and that is thanks to Playtika Reward points, which we will get into next!
Collect Even More Free Coins with Playtika Rewards!

In addition to 1,000 free coins, you will receive 20 Playtika Reward points as a new player. The way this system works is that all players start at level Bronze, and for each consecutive level you receive larger daily bonuses, perks and even experience point multipliers!
You can find everything you need to know about the Playtika Rewards system for House of Fun in the following table:
| Level | Experience Points Needed | Daily Coin Prize |
| --- | --- | --- |
| Bronze | 0 Points | 250 |
| Silver | 1500 Points | 250+ |
| Gold | 4,000 Points | 100,000 |
| Platinum | 30,000 Points | 200,000 |
| Diamond | 500,000 Points | 500,000 |
| Royal Diamond | 2,000,000 Points | 1,000,000+ |
| Black Diamond | 8,000,000 Points | Unknown* |