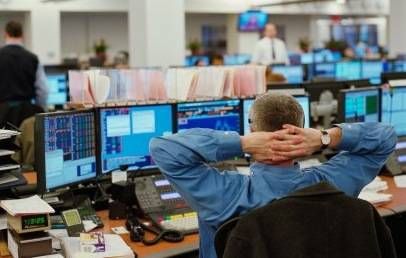 Day Trading and Gambling: How to Discover What's Best
Discover why day trading is a lot riskier than roulette. Learn the odds and read some real examples!
"Invest in stocks!"
When you think about investments, the first thing that usually comes to mind is Wall Street, a world where you can be successful only of you analyse companies, buy shares at the right time and sell them when their value is as high as it can get.
You do your research, you find the right moment to buy and sell, and you'll come out ahead.It sounds pretty simple, right?
Here's the problem: that logic is flawed. If you do that daily, then you're taking a big risk - because you have a finite amount of money and a set amount of expenses per month.
Once your money is gone, not only can you not invest any more -but you can't even pay your bills. And that's no good - trust me.
And what is worse, it's that this is all a bit like traditional casino gambling - once you run out of money, you can't bet any more to try to recover from your losses.
What do trading and roulette have in common?
To demonstrate how risky day trading is, we'll compare it to a casino game that is based on on pure chance: roulette.
In roulette, there's a system to win called the Martingale system.
With the Martingale, you basically put down a certain amount of money on an "even" bet, like red or black. If you lose, then you are required doubling your bet at each round.
Let's assume that you have $50,000 to play with, and your monthly expenses are $2,000. With the Martingale system, you'd have to put down $2,000 as your first bet to be able to cover the expenses.
One loss brings you down to $48,000, and yet requires you to put down $4,000 for your next bet, bringing you to $44,000. If you win on the $4,000 bet, though, you get $8,000, which brings you to the desired $52,000 - enough to pay the $2,000 for expenses and still have $50,000.
With this bankroll and this list of expenses at hand, you can afford to lose four times before you get down to $20,000 - which is the critical point where you will no longer be able to double your bet.
Now, although "even" bets pay out double, the chances for you to win are not exactly 50 out of a 100 as one would expect - they are actually 47.4 out of 100.
This happens because the roulette wheels, in the US have 18 red spaces, 18 black spaces and two green spaces where neither color wins - which is exactly what casinos use to make their money.
Basically, to earn money with the Martingale system and pay all your bills at the roulette table, you must walk into the casino at least once every 30 days and win at least once before you lose four times. But, numbers at hand, on each bet there's a 47.4% chance that you win and a 52.6% chance that you lose.
Those odds aren't great by any means - but, compared to day trading, they're fantastic.
The harsh reality of day trading
It's important to note that day trading is a very particular way to trade stocks.
It's the practice of holding stocks for a short term, make a small percentage off of your money as they go up, and then sell them off while they're up - so that you can cash in on that increase. Rinse, repeat, rinse, repeat.
As day traders only make money when they are holding stocks, there's a pressure to buy. And there's a pressure to sell.
If you have $50,000 to invest and your expenses are $2,000 per month, then you need to be averaging a 4 percent return every single month to both live and remain at your initial investment.
And 4 percent doesn't seem too difficult, does it?
Here's the thing: in 2014, the market has not really allowed many traders to go up 4 percent. During 2014, as of October 6th, since January 1st.
Which means that if you were to invest in the Dow Jones industrial average, you'd already be at a significant loss because of your expenses.
Not a big deal, right? You're not riding the market - you're using your research to pick stocks that will increase at a rate of over 4 percent.
Hold your horses - you're just one person.
You can do a full month's worth of research on a company and you still won't know much about it. You won't know any of the other factors that influence it positioning in the stock market - as that's determined by the way its competitors develop, by how technology advances and even by secret information as the health of its leaders.
Plus, research isn't bulletproof - and making bets off of your research is asking for trouble. In fact, companies like CRB Trader in the long run.
Investment bankers are able to do efficient research because they have hundreds (if not thousands) of minions digging for information…and they still come up short very often.
And look at the numbers: if you lose 20 percent in one month with day trading, you're not just down to $40,000…you're actually down to $38,000 because of your expenses.
Now, you must make over 5 percent the next month to cover your expenses - and if you don't, you are again in the hole. Which is a risky situation that calls for risky trades - aka. bigger losses.
If you have a bad month or two and get down to $20,000, then you will have to pick stocks that will offer you the chance to make a 10 percent profit a month - also known as the kinds of risky stocks that can drop down like a lightning bolt at any given second.
All of the sudden, putting it all on red doesn't seem so bad.
Sure, the odds are stacked against you, but not as much as in day trading. With roulette, you just need to win once (with 47.4% percent chances) before you lose four times every 30 days.
So how do ordinary people make money on the stock market?
It's not with day trading - that's for sure. There are different ways for the average Joe to make money over time.
Betting on the stock market as a whole (without the need to take the money out to pay expenses) isn't a bad idea. In fact, it's a pretty common recommendation, if you're cool with letting your money sit for a while.
The reason why people do this, is that the stock market usually goes up over time.
There are big ups and downs, but if we take the start of 2010 to the end of 2013 as an example, Dow Jones went up over 60%. There have been spikes up and down where you would have lost a lot money but, in the long run, it's profitable as long as you don't cash out.
That's what investing in the stock market is - investing for a long period of time. While "investing" in day trading isn't really investing - it's gambling.
There is money to be made in the stock market - no one's denying that. But if you think that you'll be able to do it easily and you will live off that money each month, we recommend that you reconsider your future because the risks are just too high. They're even higher than at roulette.
Our recommended online casinos:

Double first deposit up to €350
Get bonus 10 Free Spins
One of the most trusted casinos
No download needed
Not available in your region
Get 100% up to
€100
+ 50 free spins
Huge variety of slots games
99 Free Spins NO DEPOSIT required
€2500 Welcome package
Optimized for mobile

Get
110 SPINS
On your first deposit
TRIPLE your first deposit up to €200
20 free spins to win real money
Trusted casino with excellent payout rates