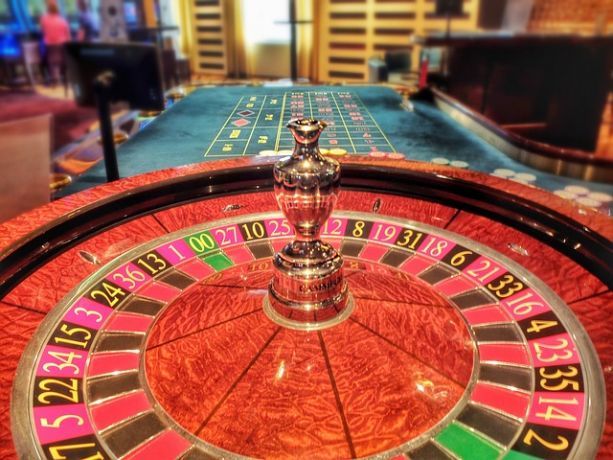 9 Secrets You Must Know Before You Enter a Casino
Brick-and-mortar casinos are full of dark secrets. From the lights to the scents, everything is planned to perfection - because "What happens in Vegas, stays in Vegas."
Casinos hide many secrets - and if the "what happens in Vegas, stays in Vegas" mantra became as famous as it is today, stay assure that it's not only because it sounds cool to say that.
Without any doubt, casinos are the places where the secrets are born and (usually) kept . In this article we are going to reveal some of the darkest casino secrets you probably have never heard of.
1. Casinos have labyrinth-like floor-plans
You may not know this, but casinos are all built according to a labyrinth-kind of plan that is created purposefully to hide the way out. Why is it so? Well - take a wild guess..!
Casino owners know how hard is for the regular Joe to walk by the blackjack tables or the shiny slot machines and resist to the temptation to play a game or two - so they make sure you will have to do it a lot of times before you can even reach the exit.
2. Every game has a house edge
Every game has a house edge, and - numbers at hand, you need to know that roulette has the worst odds compare to all the other popular table games.
On the contrary live poker is the game that offers you the best odds. So, if you are confident enough about your poker skills, head straight to the poker table and give your roll a good boost!
3. Bigger bets, bigger wins
If you like to play slots, remember this equation: maximum bet = maximum win.
Most of the medium-to-big casinos offer you the chance to play slots for millionaire progressive jackpots, and you will never be able to hit any of those for anything but the maximum bet allowed.
So, before you choose the slot machine to play at, familiarize with its payout and its limits - as a wrong choice may cost you a lot of money and yet give you very small wins.
4. Women spend money in less crowded casinos
Did you know that women tend to spend more money when the casino floor is less crowded? Apparently some scientific research proves that - so, keep that in mind the next time you will bring your girlfriend to gamble!
5. Craps is the easiest game for beginners
If you don't know anything about gambling but you still want to try your luck, play craps. This game is incredibly easy: just put your money on the table and let someone roll the dice.
50 percent of the times you will lose but, hey - the other 50 percent you will leave the table as a proud winner!
6. Casinos estimate how much players gamble
It's not a secret that casinos tend to give free things to high rollers. Have you ever wondered how do they track exactly how much a player gambles?
The truth is that they can't know such things.
If you want to be treated as a high roller, make the casino think you are planning to gamble a fortune. How to do so? Just make sure to have a lot of money with you.
If you plan to lose $500, consider taking out some $5,000 instead. This will grab the attention of the casino staff and may also gain you some free drinks, courtesy meals, or even a hotel room!
7. Music and lights make you gamble faster
It has been proven by an academic research that fast music and red lights make gamblers bet a faster pace. Remember that when you get in a hurry to bet!
8. A lovely scent encourages you to play
Have your nose picked up a lovely scent in a casino? Researches have found that pleasant scents may encourage gamblers to play slot machine for longer periods of time. And that's exactly why many casinos pump some particular scents through their vents.
9. Bring your own watch
Happy people don't count the hours. Have you ever heard of this expression? However, this is not the reason why you will never see a visible clock in casinos.
Nobody wants you to see how late it is. Nobody wants you to go home. The longer you stay, the bigger chance of you to spend more your hard-earned money at the tables or slot machines.
And if you have ever wondered why you have never seen a window in a casino - well, that's for the exact same reason! No clocks and no windows help the room to keep you in!
Our recommended online casinos:

Double first deposit up to €350
Get bonus 10 Free Spins
One of the most trusted casinos
No download needed
Not available in your region
Get 100% up to
€100
+ 50 free spins
Huge variety of slots games
99 Free Spins NO DEPOSIT required
€2500 Welcome package
Optimized for mobile

Get
50 SPINS
on 1st deposit + win a share of £1K
TRIPLE your first deposit up to €200
20 free spins to win real money
Trusted casino with excellent payout rates