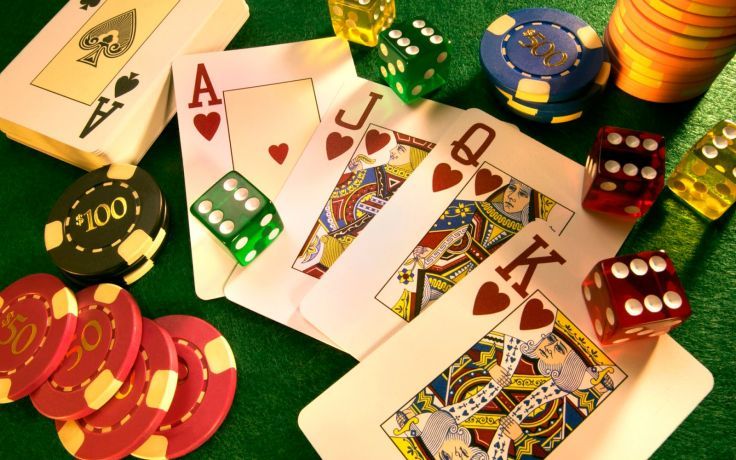 $2.2 Billion Casino in Saipan May be Under Investigation
Imperial Pacific International Holdings Ltd., owners of Saipan based casino Best Sunshine, is an institution with a history connecting an ex-CIA director, former US governors, and president-elect Donald Trump.
Per , the U.S. Treasury's Financial Crimes Enforcement Network allegedly intends to investigate Imperial Pacific's Casino Best Sunshine's financial records.
The casino reels in a daily revenue from their VIP tables of over $1.3 million, outranking Asian gambling hub Macau's top players by a staggering multiplier of 6 according to Bloomberg's analysis of corporate reports.
The holdings company experienced a 7% drop in stock value upon closing on Wednesday the 17th last week per the .
US Treasury investigations can mean sky-high fines and heavy penalties, which is enough to make investors and stockholders uneasy. Just last year the US Treasury's investigation of a casino on the neighboring island of Tinian resulted in a $75 million fine and its closure shortly after.
In response to these reports, Imperial Pacific's CEO stated in an interview that he is not aware of any allegations, quote:
"I've heard every question that you have in your mind. All my guys, my friends in Macau say this is bullshit"
The man responsible for overseeing the Saipan casino, with high rollers outspending 'ballers' at Macau's top tier VIP tables, is none other than former CEO of Donald Trump's Atlantic City casino empire, Mark Brown.
Aside from his notable role in the current President-Elect's business ventures, Brown's most recent occupation prior to moving to Saipan was with Cambodian casino operator Nagacorp.
According to an unidentified industry source cited by the , Brown was paid up front when offered the position, but left after a short period of 11 months to join Imperial Pacific, much to the dismay of his previous employer.
"They paid him a year's salary upfront before he would take the job, Nagacorp is not impressed."
While much of these reports are speculative, based on Brown's history of involvement in casinos surrounded by legal controversy there is some cause for concern. After leaving the Trump empire in 2005, which has recently been ravaged by the media for shoddy practices and legal controversy, Brown worked for Las Vegas Sands Corporation.
Overlapping with his time at Las Vegas Sands was an investigation launched under the suspicion of unauthorized financial practices. Per the
"Las Vegas Sands Corp. has agreed to pay a $9 million penalty to settle charges that it violated the Foreign Corrupt Practices Act (FCPA) by failing to properly authorize or document millions of dollars in payments to a consultant facilitating business activities in China and Macao."
In addition to Las Vegas Sands Corp.'s questionable dealings in the past, Brown was denied a license to work for Star Casino in Sydney by local regulators in 2012. The reasons for his rejection were not disclosed, only fueling the doubt surrounding Best Sunshine's integrity.
Despite all this, a list of reputable advisers, including a former CIA director and three US governors, demonstrates that Imperial Pacific has invested heavily in acquiring effective legal and political council. Moreover, Brown has repeatedly and legally accountable:
"We are highly regulated. We come under all U.S. laws for anti-money laundering and know your customer, and we abide by them … [the casino is] being run by U.S. and Macau experts, so we are all very comfortable with the regulators."
While rumors run rampant, whether the US Treasury is indeed preparing a formal inquiry or not is still to be determined.