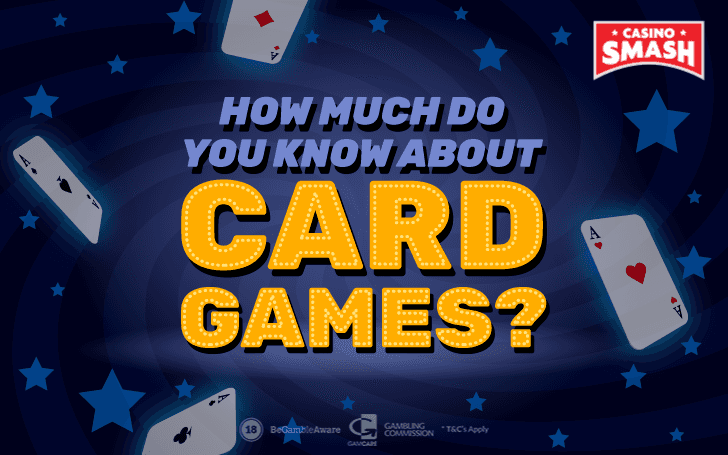 Test Your Knowledge: How Much Do You Know About Card Games?
Do you know why playing cards are red and black? Or which country produces the most playing cards in the world? Take this card game quiz to find out all this and more.
Quite recently, here at CasinoSmash we posted the first of our quiz series dedicated to the world of Casino gambling.
If you haven't checked it yet, go ahead and do it here.
We also promised that many more quizzes would follow. And each of them would be about different casino games and similar aspects related to the fascinating world of gambling.
Today, we'd like to present to you a card game quiz.
15 questions that vary in difficulty, three multiple choice answers for each of them. Select the one that sounds correct to you and see if you were right. At the end of the test, you'll get a summary of your results.
Ready to face the challenge? Then, enough talking and good luck.
Don't Forget to Share Your Score!
Once you are done with the quiz, join us in the (private) group on Facebook and share your score with the other members!
Need More Quizzes?