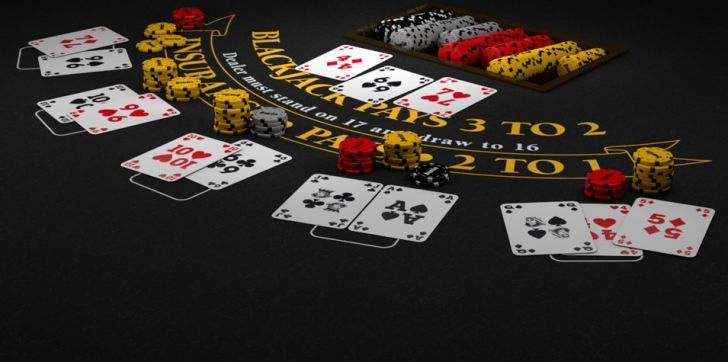 Blackjack Variants: List of All The Blackjack Games
Can we guess how many blackjack variants do you know?
Ever since the first variant of the game was introduced back in the 19th century, blackjack has become one of the most popular card games known to man and has since spread its wide wings even to the smallest corner of the world.
Right as it has continued to gain popularity, blackjack has also given birth to many variations, most of which follow the original rules, but with a twist here and there. Here's a quick overview of some of the most popular blackjack variants with links to play every game from the comfort of your home and on the
Classic Blackjack
Classic blackjack has time and again been referred to as the mother of all blackjack variants. This is because it was the first variation ever played and is, therefore, the foundation of all variants.
Classic blackjack is quite fun and it happens to be among the easiest variants to learn, which makes it the ideal one for beginners. The aim of this variant is for the player to get 21 points (or anything close to 21) on their hands and beat the dealer's hand.
Click here to get up to €100 in free money to play a game of classic blackjack at partycasino.
---
Classic Blackjack - 5 Hand Mode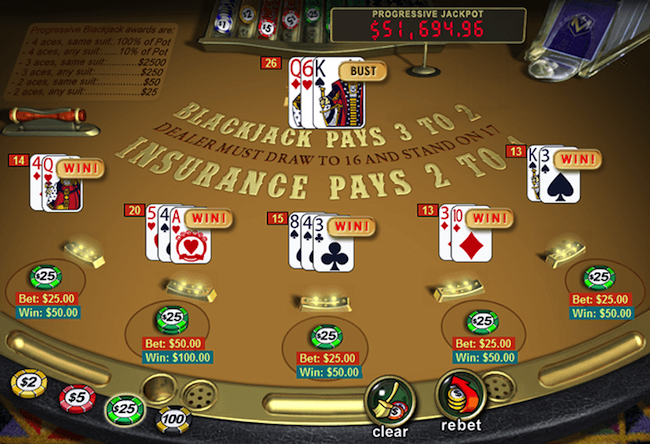 This particular blackjack variation allows players to play five hands at the same time, just like the name suggests. Playing five hands simultaneously means more chances of landing a winning hand. Due to this, 5-hand blackjack is a favorite among online players and is available in the majority of online casinos.
The only difference between multi-hand blackjack and classic blackjack is the number of hands dealt to players.
Click here to try the multi-hand blackjack at NetBet Casino with up to £200 in free bonuses!
---
Blackjack Switch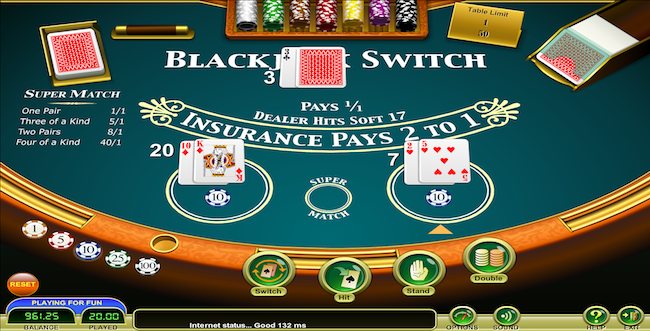 Blackjack Switch was invented and patented by Geoff Hall in 2009. In this blackjack variant, the dealer deals two hands - not one as in Classic Blackjack - to each position, with the player being allowed to exchange ("switch") the top two cards between hands.
Natural blackjacks are paid 1:1 instead of the standard 3:2, and a dealer hard 22 pushes all player hands except a natural.
Click here to know more about Blackjack Switch and to play - for free - at PaddyPower Casino.
---
Double Exposure Blackjack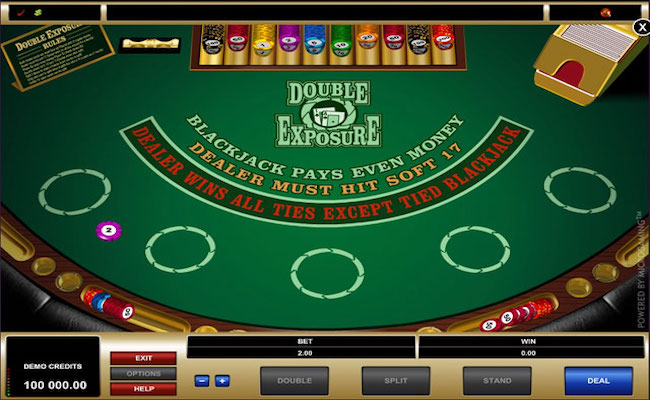 Double Exposure Blackjack, also known as the Dealers Disclosure variant, is also a variation to Classic Blackjack that happens to be very profitable for beginners.
What makes Double Exposure Blackjack a great game to play is the fact that the dealer always plays his or her card face up, meaning that players can see the cards the dealers hold. Most players love this variant because they can base their strategies on the cards of the dealer.
Click here to try a game of Double Exposure Blackjack at Ladbrokes Casino with a 100% welcome bonus of up to £500.
---
Single Deck Blackjack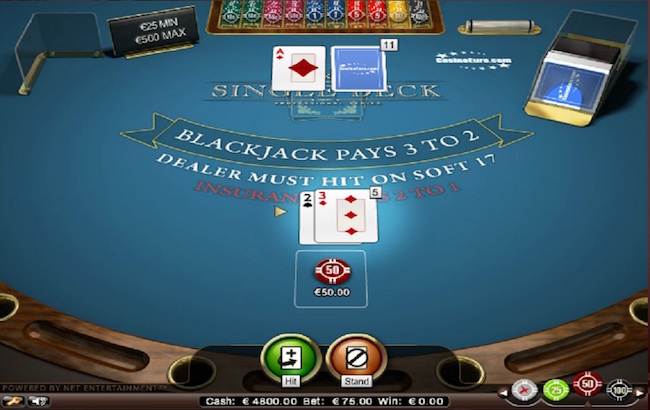 Single-Deck Blackjack games are played with a single deck and can be extremely profitable for a player who knows how to count cards well (if you don't, check out our guide to card counting in blackjack).
Single-Deck Blackjack games follow the same rules as the classic blackjack variant and can be played at CasinoRoom.com with up to €500 in bonuses!
---
Multiplayer Blackjack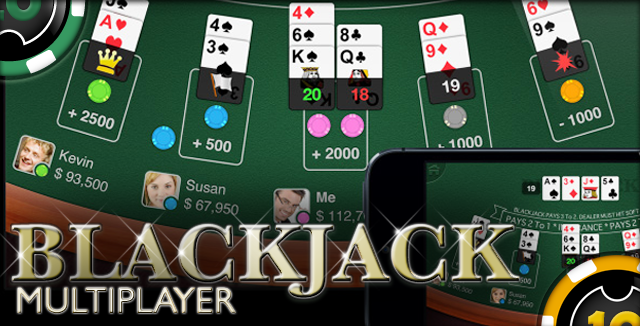 This one is among the most challenging blackjack variations ad it is one of the most popular variants amongst online players.
Unlike in classic blackjack, where the only opponent is the house, in Multiplayer Blackjack players get to play against each other or gang up to play against the house. The Multiplayer Blackjack variation the perfect games for those into blackjack tournaments since it allows players to compete against each other.
This month, you can play Blackjack Multiplayer for free at CasinoCruise with a bonus of up to €200.
---
Progressive Blackjack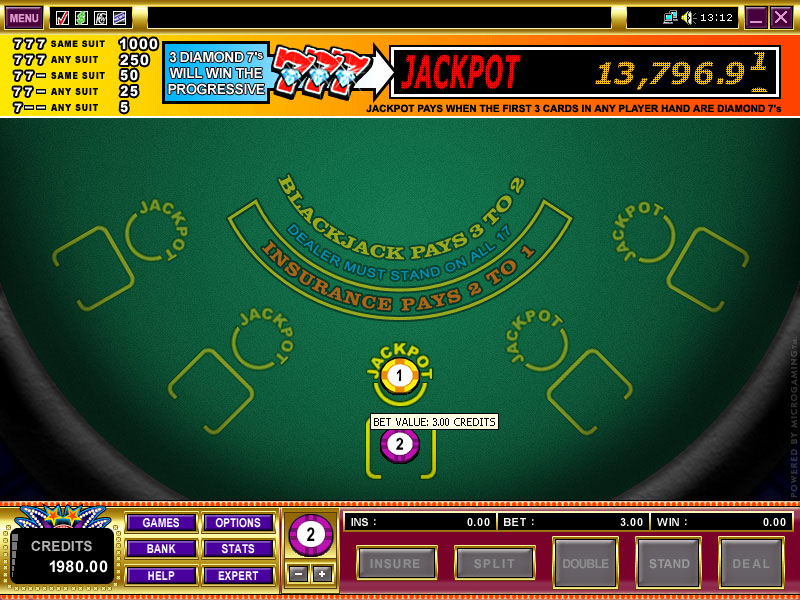 Progressive Blackjack is one of those variants of the game that can make a lot of money for those players who know how to apply the best blackjack strategy in their games.
This variant is played by the same rules as Classic Blackjack, with one difference being that it has an extra progressive jackpot that rises after a bet is placed. What makes this a hugely popular game among online players is that the progressive jackpot often rises to extremely high amounts, giving everyone the chance to score a life-changing win with just one hand.
If you want to win big, make sure you play progressive blackjack at Betfair Casino - this month, you can play for free thanks to a generous bonus of up to £100!
---
Blackjack Surrender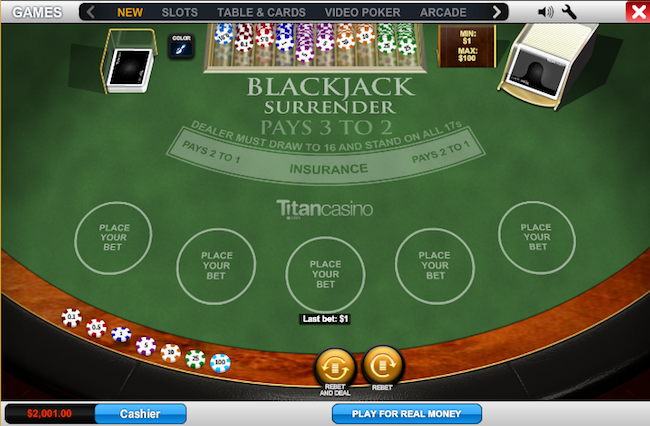 This is yet another great blackjack variant that has continued to gain momentum by the day. Just like its name suggests, Blackjack Surrender provides players with a surrendering option.
This means that when a player feels like they have no chances of winning with the cards in their hands, they can surrender if they so wish.
Blackjack Surrender can be very beneficial for players who know when to surrender. This variant plays by the same rules as Classic Blackjack.
Not every casino room offer games of Blackjack Surrender. If you want to try this variant, head to EuroGrand Casino and play with a deposit bonus of up to £100.
---
Spanish 21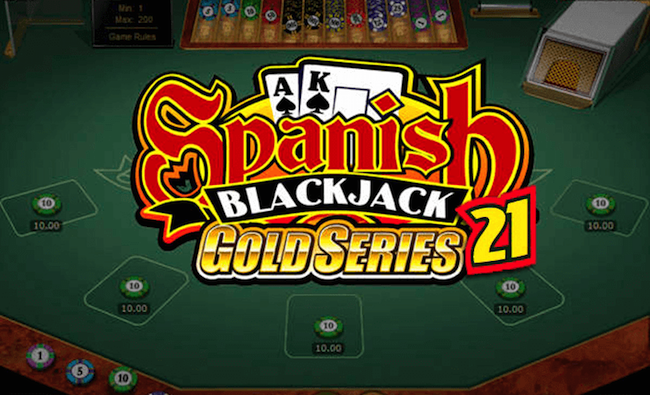 This blackjack variant is owned by Masque Publishing Inc., a developer and publisher of casino, card, and casual games based in Colorado.
Even if this is not our favorite variant due to the higher-than-usual house edge, Spanish 21 is an interesting game that seems to appeal to blackjack pros and experienced players.
The game follows the same rules as Classic Blackjack - with an interesting twist: Spanish 21 is played with six to eight 48-card Spanish decks, which are which are standard 52-card Spanish-decks with the four ten-spot cards removed.
Although Spanish 21 is a fun game to play, the removal of the 10s give the dealer a 2% advantage over the players - and this is something we don't like too much.
You can try Spanish 21 at Tonybet Casino and play your first games for free thanks to the huge €250 welcome bonus available through CasinoSmash.
Blackjack Charlie 7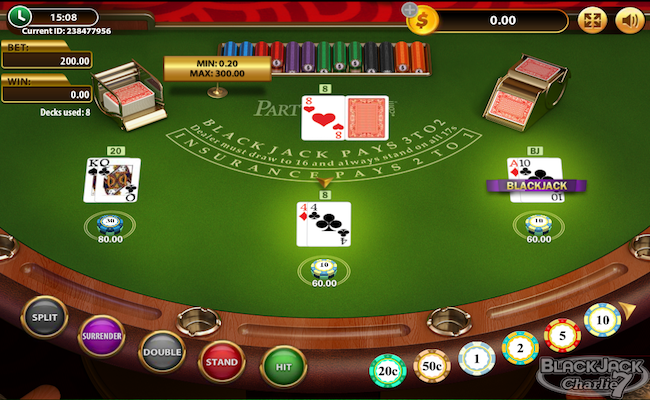 We told you that blackjack is a great game because it only takes the right strategy and the right mindset to become a pro - but the truth is that we don't always want to approach a game as if it was a university exam.
If you like the thrill of gambling and you are looking for new games to play, have a look at the Blackjack Charlie 7 variant available at partycasino. This game plays as the regular blackjack, with one simple additional rule: if your hand has seven cards without bust, you win automatically regardless of the dealer's hand.
If you want, you can try a game of Blackjack Charlie 7 for free at partycasino. Simply click on this link and open an account to unlock a bonus package including 50 free spins and a deposit bonus of up to €100.
Get all the latest CasinoSmash updates on your social media outlets. and find us on !