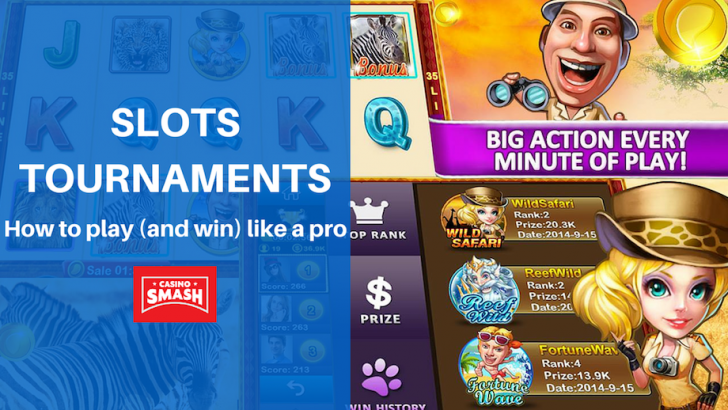 Online Slots Tournaments 101: Full Guide
Everything you always wanted to know about online slots tournament. Check out the rules, discover how to play, and learn the best tips to win slots tournaments online!

Online slots have reached massive popularity in the last few years. There is nothing like being able to play right from the comfort of your own home. Players love the great variety and innovative systems that online slots now provide.

The newest craze that you will find at many of the top online casinos like BGO Casino or CasinoRoom is the slot machine tournament.

If you are interested in trying your chances at slots tournaments online, then the following guide can get you started. We will cover what the tournament is, how it works, how to play and most importantly, how to win.



Many players that are new to online slots may have never heard of casino slots tournaments and may be wondering how they work. The good news is, most are free online slots tournaments that can be joined from all around the world.
What Is An Online Slots Tournament?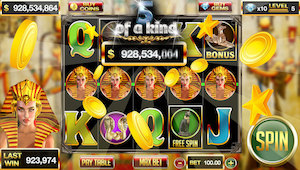 Any person that is new to this idea is naturally going to ask, "What are slot tournaments." And possibly "Are slot tournaments rigged?" In addition to this, they are probably going to be curious about how they work and the different rules that may apply.
In the simplest terms, it is much like any other type of tournament: a bunch of people get together to compete in a game, with those that perform the best under the rules being the winners.
Basically, an online casino will set a time for a slots tournament and advertise it to players that participate in their slots network. Some might be freeroll tournaments and others will require an entry fee. Depending on the casino, there could be different rules for the slot tournament. You might not be allowed to use special features like the autoplay.
For a freeroll tournament, the prize is going to be smaller than it would be in a tournament that has an entry fee. In most cases, the casino puts all of the entry fee money together, they take a percentage and then the winners get prizes that are made up of the remaining money.
The attraction of the online slot tournament is that it gives the player an opportunity to get a lot of fast-paced slot action in without having to spend a ton of money. Once you pay the entry fee, you work with the set number of credits that are allowed for the tournament.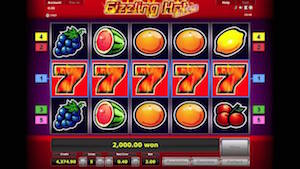 Additionally, the tournament format adds an interesting twist to online slots. Of course, the big combinations are great, but for the most part, you are not working against the slot and your own bankroll, every player starts out on even footing and you are competing to see who can make the most of what they have during that set period of time.
If you feel like you are getting burned out playing slots on your own, this can add a nice change of pace while also giving you the opportunity to win a big prize. There you have the answer to what's a slot tournament. Now onto how they work.
How Do Online Slot Tournaments Work?
One of the slot tournament FAQ's is the question of "how do slot tournaments work". However, how slot tournaments work will vary. The important thing to understand is that each one is going to work differently depending on the site that is hosting it.
However, there are some general rules and practices that are uniform across the board. Before you play in any online slots tournament, you should read the rules and learn about the slot machine tournament mechanics, but this guide can fill you in on the basics.
1. The Basics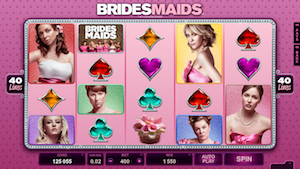 Most slot machine tournaments are going to start with a buy-in. This is the fee that players pay to participate in the tournament.
The cost of the buy-in and the number of players will determine the size of the prize pool. With that being true, you might see some tournaments that cost significantly less than others and that may make them seem like a better value, but the slots tournaments with higher entry fees tend to have the better prizes.
As an example, say you have a slots tournament with a $20 entry fee and 500 players buy-in. That will make for a prize pool of $10,000.
As a prize structure, the player that comes in first might get $5,000, the player that comes in second might get $3,000 and the player that comes in third would get $2,000. Now, this would be the case with the entire prize pool being distributed to the winners, but most sites do take a fee off the top of the pool to fund the operation of the tournament.
2. The Action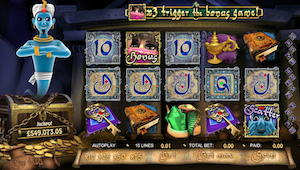 So how are slot tournaments played? Once you buy in, you are eligible to play in the slots tournament. Usually, this will work by giving each playera set number credits to start with. Additionally, the tournament will be active for a certain period of time. In most cases, the idea is to end the tournament with the highest number of credits.
Some tournaments are also multi-tiered. In these slots tournaments, the players are divided into different groups and the winner from each group will move on to compete against each other after the end of the round. The multi-tiered format may take longer, but they usually have more players and the prizes tend to be bigger.
How to Play Slot Tournaments Online
If you are an online gambler that likes playing the most popular slots games, then you might enjoy these online slots tournaments. It is definitely a great way to enjoy the same type of gaming but in a different way.
That said, the slot tournament rules will vary from one casino to the next and some casinos will even hold different types of slot tournaments with different rules. Before you buy-in with a slot tournament, you may want to know something about the rules of the tournament that you are entering.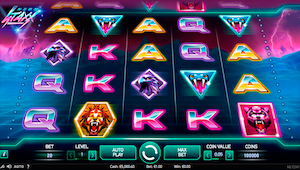 The first thing that you are going to want to consider is the prize distribution. See how many prizes there are and exactly what the prizes are awarded for. Most tournaments do pay out the top prizes for the players with the most credits at the end, but there can also be some consolation prizes for things like most spins and the player with the lowest total.
Additionally, consider the cut that the casino is taking. Ask yourself whether you feel like it is a fair cut and if you think the prizes are worth the entry fees.
You also want to consider the rules that apply once you are in the game. Most casinos will not allow for the player to use the auto spin feature or anything that speeds the game up beyond the clicking ability of the player. Before you start, you want to know which features and buttons on the game are going to be there and which ones can be used to give you an edge over other players.
You will also want to look into how many players are competing and if it is a single round tournament or one that is multi-tiered. The number of players will matter because this will affect the possibility of winning a prize and it will also tell you how many people are contributing to the prize pool.
You have to weigh the factors of more players meaning longer odds and fewer players meaning smaller prizes. Additionally, you want to consider whether it is multi-tiered because that can make for a longer tournament. You certainly do not want to buy-in on a tournament that you may not have the time to finish.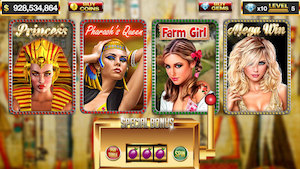 When you are looking into the slot machine tournament rules, you also want to consider the length of the rounds. Shorter rounds can be a little more fast-paced and exciting, but the longer rounds can have swings where different players are leading and falling behind. Additionally, this is another point where you want to consider the amount of time that you have to invest in the tournament.
If the total time is more than you can dedicate, then it is a waste of money to buy in.
Finally, you want to consider the types of slot machines that are being used for the tournament. Some tournaments might be with five-reel machines, other could be on three-reel slot machines. Further, there could be different options for the number of pay lines on the machines and the number of coins that you can bet per spin.
All of these factors can help to determine whether a particular tournament is right for you and it can also tell the player the types of slot tournament techniques that will provide the best chance to win.
As you can see, not every tournament is going to be right for every player. Some players are going to prefer tournaments that operate in different formats according to various slots tournament rules, and others are going to need ones that operate on different time constraints.
Additionally, some players might like slots tournaments that use different types of machines.
How to Win at Slots Tournaments Online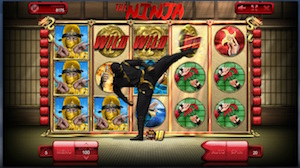 If you are looking to be the next slot tournament winner you are going to need to learn some of the slot tournament tricks.
Of course, a player that frequently hits the online slots is going to have a bit of an advantage over a beginner in an online slots tournament. Furthermore, the inexperienced slots player is going to be at a bit of a disadvantage against a player that has participated in several slots tournaments.
The style of play is slightly different and these players will have developed a bit of a slot machine tournament strategy. Once you play free slots tournaments to win cash and start actually winning, it's even more enticing to better your game. Having a good slots tournament strategy can help to tip the odds in your favor, so here are a few slot machine tournament tips that can help a player that is new to this style of play.
The first tip is just to focus on the game. If you are going to win at a slots tournament, then you need to fixate on the game and eliminate all distractions.
If you have other things going on with your computer, close them down. If there is an onscreen leaderboard, do not even pay attention to it. The more you can put your attention on the game, the better your chances will be. If you are in it to win it, you cannot play the tournament as if it is a leisurely round of slots that you are doing in your spare time.
Tip 1: Avoid Distractions
While you play an online slots tournament, make sure you don't look at:
Facebook
Twitter
Your mobile phone
Your inbox
The event's leaderboard
An additional point about concentration and an important piece of slot tournament advice is that youdo not want to get distracted by the game itself. Video slots often have slick animations and over the top prize sequences. When you get a big prize, do not allow these features of the game to throw you off.
Further, you do not want to take the time to celebrate when you hit it big on the reels. This is not like when you play video slots as a single player and the big wins mean something on their own. Each player is only as good as his or her total.
Tip 2: Do not celebrate
Slots tournaments are fast. If you win big, do not stop to celebrate or to enjoy those fancy animations - keep clicking!
Another one of the slot tournament secrets? You want to develop a technique that can get you the most spins during the tournament. You do not need to worry about running out of spins either; the organizers of the tournament usually start players with an amount of spins that is based on the number that can be used during the time limit.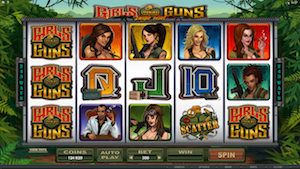 More spins mean more chances to hit prizes and you only get so much time to use the credits. Any credits that you do have at the end will be wasted, so you want to try to use every pull that you possibly can.
This is part of the reason why you want to know the machines that are being used in the tournament and the features that are going to be allowed. If you are used to having autoplay, then this is a feature that you are unlikely to have in the tournament. You are going to have to figure out a way to get the reels spinning as soon as they stop without the benefit of automation.
Generally, you want to have the cursor on the spin button all the time and just keep clicking it. Take these tips and incorporate them into your play for a better online slot tournament strategy.
Tip 3: Where's the mouse?
Remember: you need to keep the cursor on the spin button - all the time!
Playing a slots tournament online can be some real fun. The competition between different players adds a different dynamic that can make the play even more exciting. It is also good because you know the amount that you are going to spend from the beginning and there is no risk of going beyond what you initially decided to bet for the night.
If you are new to slots tournaments, then there many sites that offer them and if you want to give them a try, you could always start with the ones that are offered for free.
Suggested Casino Rooms

Bonus:
Get
€12
No Deposit Needed
Spintropolis Basic
$12 Bonus - No Deposit Needed!
Exclusive Bonus Wheel
More than 850 games
VIP program

Bonus:
Get 400% up to
€1,000
Welcome bonus!
Casino Superlines Basic
100 free spins
400% up to €1,000
Hundreds of games
VIP program

Bonus:
La Fiesta Casino Basic
400% Welcome Offer
Free Spins Bonus
500+ Games Available
Lucrative VIP Program