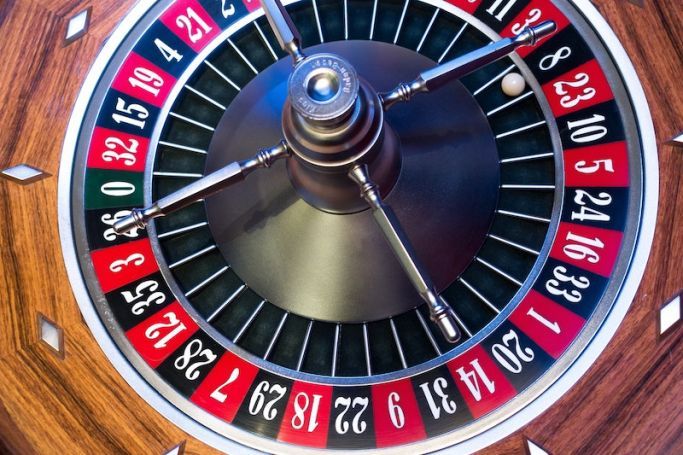 How Not to Suck at Online Roulette
Stop losing your money dreaming of patterns that not exist and start winning by placing the right bets at the roulette table. Discover how to choose the best online roulette minimizing the house edge!
Whether you are planning your next trip to Vegas or you are about to open your favourite online casino room, there is a good chance that at some point you will find yourself placing some bets at the roulette table.
Around since even before the French revolution changed the course of history, roulette games have attracted millions of gamblers eager to beat the house placing the right bet and guessing in which spot the magic ball would end its breath-taking journey around the roulette wheel.
In case you are one of them, and you have been wondering about how to find the best way to win at roulette with a strategy that works - keep reading. Because you are right about to find all the answers you need to start playing roulette as a winning player and stop giving away your money to that smiley dealer in front of you.
One of the basics of roulette strategy every player should know, for instance, is that there are no strategies for winning at roulette other than the betting schemes based on the so called "Gambler's fallacy".
Even if many seem to believe that there might be patterns and connections linking the different spins, our advice is to keep in mind that every roulette game is completely independent from the others and there are always an equal number of chances that a given situation will happen at any give time.
This being said, a good roulette strategy you could use for your games is to pay attention when you choose the tables you will play at, as this is the very first step in your journey to minimize the house edge and maximize your winning chances.
How to choose the best online roulette
Although many unexperienced players often tend not to see differences between the two, there is a simple reason why the European roulette should always be preferred over the American one – the house edge.
Featuring two zeros (0, 00) on its wheel, the American roulette is the least convenient for players as, even just by doing some simple math, one could see how those zeros translate in a house edge of 5.27% which almost doubles the 2.7% of the single-zeroed European one.
And this is still not the worse yet, as the American roulette comes also with the "generous" chance of placing a so called "basket bet" - a particular bet on 0, 00, 1, 2 and 3 paid 6:1 which experienced gamblers renamed "sucky bet" for its 7.89% house edge.
So, should you be looking for some useful roulette tips for starting your first online games, keep this one in mind: once in the lobby of one of the casinos you found here on CasinoSmash, skip the American ones and keep browsing around until you'll bump on the European roulette tables. Those are the ones you want to be playing at.
Roulette betting system: Martingale
One of the most popular betting system roulette players seems to rely on is the Martingale, an expensive but effective scheme to use for all of your betting that – at least in the long term – is supposed to always close your roulette games with a profit.
Players using the Martingale betting system are asked to double their roulette bets after each and every loss, as in this way they are able to get a profit that equals their original bet once they hit a win.
To give you an example, let's say that you start by betting $2 on uneven numbers…and you lose. Using the Martingale you should then keep playing doubling the amount of your bet so that your win will immediately bring you to the profit side and not just help you partially covering your previous losses.
So, what you are supposed to do, is to go for $4, $8, $16, $32,… bets until you hit your first win and you can proudly look at the "+" sign on your roll before eventually leaving the table.
What is also important to keep in mind is that the Martingale roulette strategy can get quite expensive in case of a long negative streak, and that's why it is always advisable for you to set a precise limit to the money you are going to invest in the game whichever the final result will be.